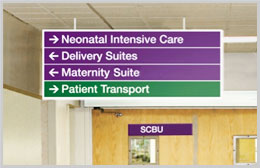 KOALA is An Effective and Affordable Alternative


Reusable and energy efficient, KOALA ∆T Infant Warmer is an affordable, "go green" alternative to radiant warmers and disposable heated gel pads.
KOALA GOES "DOWN UNDER" FOR COMPLETE INFANT ACCESS
KOALA provides continuous, gentle active warmth at a controllable, pre-set temperature, making it safer and more effective than disposable heated gel pads.


As it warms from underneath, KOALA allows complete infant access with no transfer of heat to clinicians, as commonly occurs with a radiant warmer. KOALA's conductive warming is more effective than radiant warming because it utilizes direct skin to skin contact, and is not reduced by air currents in the room.

KOALA Cost Saving Benefits
KOALA ∆T Infant Warmer utilizes a reusable thermal mattress, providing savings in the cost of disposable thermal gel pads, storage of these pads, and waste disposal.
KOALA ∆T is Multi-Use, Multi-Benefit
KOALA ∆T Infant Warmer is recommended for use in Labor and Delivery, Cesarean OR, Newborn Nursery, Mother-Baby rooms, NICU and PICU. KOALA ∆T's low voltage and lightweight design makes it ideal for transport.
Cesarean OR / Labor and Delivery – Provides a warm surface for the newborn baby, utilizing a fraction of the energy of a radiant warmer.
Mother-Baby Rooms – Provides warmth for baby without producing excess heat for mother. Utilizes less energy than a radiant warmer.
Newborn Nursery – Warms without overheating, utilizing less energy than a radiant warmer. The temperature is easily controlled, with no worry of drafts disrupting warmth.
NICU / PICU – Actively warms to maintain normothermia and provide complete infant access. The use of warming mattresses during transport to the NICU has been shown to improve core body temperature on admission.
KOALA ∆T is Multi-layers for Multi-Benefits
Ultra Soothing Layer

4Provides enhanced softness and comfort
Promotes uniform distribution of warmth

Patented Carbon Polymer
Thermal Fabric

Delivers uniformly distributed underbody
warmth at selected temperature setting
Actively warms to prevent infant cold
stress and hypothermia


Pressure-Relief "Memory Foam"

Provides individualized support for health
and well-being during this fragile stage of development
Conforms to body to improve circulation
and prevent decubitius ulcers

Soft and Durable Cover

Baby sensitive, Latex-Free
100% reusable with welded
seams for long life
Easy to clean and maintain
PRESSURE RELIEF


Illustrating the benefits of Koala ∆T Warming System's pressure relieving properties.
A clinical study in the Wound Care journal revealed that the KOALA mattress provides more effective pressure relief than either a standard OR mattress or a commonly used gel pad.


Koala ∆T's "memory foam" layer provides enhanced comfort and support while ensuring an even distribution of body weight, enhancing warming performance and preventing decubitus ulcers.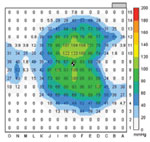 Common Gel pad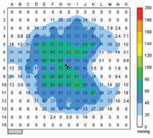 Koala ∆T Infant Warming mattress
Pressure-relieving properties of an intra-operative warming device. Baker EA,
Leaper DJ. Wound Care, 2003 Apr;12(4):156-60.
The Future in Active Infant Warming, Today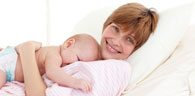 Unlike traditional radiant warmers, KOALA∆T warms through direct contact with skin, simulating mother's natural body warmth.

KOALA is ideal for use in mother-baby and other hospital rooms where babies are at increased risk of infant cold stress and hypothermia.
NEOTEMP Skin Temperature Sensors
Select from a complete range of neonatal skin temperature sensors compatible with GE / Ohmeda, Dräger / Air Shields, ATOM Medical / NEOFORCE and transport incubators / warmers.
As a temperature monitoring specialist, NOVAMED USA provides the most accurate skin temperature sensors, offering one source ordering at a cost savings with immediate availability.
Learn more
Did You Know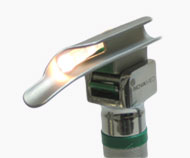 NOVALITE Fiber Optic Hybrid Single Use Laryngoscopes are the preferred choice of neonatal specialists. Featuring a low profile, Single Use blades prevent cross contamination for safer neonatal intubations.
Available in pediatric sizes Miller 00 to Miller 1.5, MacIntosh 0 to 1.
Learn more