Committed to Excellence
NOVAMED USA invites you to be part of an organization internationally recognized for quality and innovation in the development of critical care products. We are continuously seeking organized, self-motivated individuals to be part of our elite team of sales and product development specialists.


At NOVAMED USA, we are committed to the growth and development of our employee's skills and strengths. Working for us, you can look forward to a challenging environment where you will utilize your professional talents in a collaborative and supportive atmosphere. At NOVAMED USA, we believe in teamwork, dedication and pride in representing a company on the cutting edge of the medical industry.


Conveniently Located
4 Westchester Plaza, Elmsford NY 10523 (Click here for Map)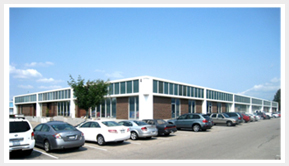 NOVAMED USA's company headquarters is located in Westchester County, New York, just 30 miles north of New York City. NOVAMED USA offers high quality, cost efficient products delivered with the best customer service in mind. Our close contact with medical professionals keeps us informed of the current needs of the medical industry, allowing us to develop innovative products trusted by clinicians.