Air-Free Warming for Pre-OP and Post-OP
The same patented conductive technology utilized in KOALA ∆T Warming System is also available in overbody blankets to maintain normothermia Pre-Op, Post-Op and in select Intensive Care situations.
With low running costs and minimal setup requirements, KOALA ∆T Warming Blankets are a reusable, cost efficient solution to warm every surgical patient.

For Pre-Op, PACU and some Intensive Care applications.
100% Reusable - eliminates costly storage and HazWaste.
Low power consumption reduces energy costs.
Eliminates setup time between procedures.
Durable polyurethane-coated cover allows for easy disinfection between patients.
Silent in Operation – Noise Free.

The Power of Pre-Warming
All patients under general anesthesia, regardless of age, weight or other factors, are at increased risk of hypothermia. Research indicates that body temperature drops precipitously during surgery due to cold operating room temperatures and anesthetic-induced inhibition of thermoregulation.
Studies have proven that warming patients 30 minutes before an operation significantly reduces the risk of perioperative hypothermia, improving recovery rates and long term health.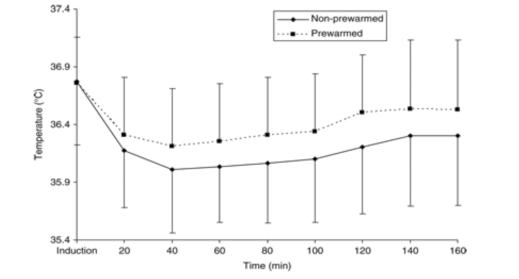 In this study in the British Journal of Anesthesia, temperature was maintained above the hypothermic threshold of 36°C in 68% of patients in the pre-warmed group, compared with 43% of patients in the control group. All patients were warmed interoperatively.
British Journal of Anesthesia (2008) 101 (5): 627-631.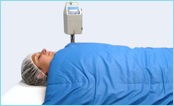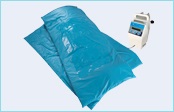 Product Specifications
Product Description
Part Number
Dimensions
KOALA Control Unit, 110V
29 - KOR - CON
6.2" x 9.4" x 9.0"


PRE-OP BLANKETS
KOALA Pre-Op Blanket, Long
29 - KOR - ORBLL
42" x 20"
KOALA Pre-Op Blanket, Short
29 - KOR - ORBLS
34" x 20"
EXTENDED WIDTH MATTRESS SELECTION
KOALA Recovery Room Blanket,
Full Length
29 - KOR - RBFL
65" x 32"
KOALA Recovery Room Blanket,
Full Length, Wide
29 - KOR - RBFLW
65" x 47"