How can I contact NOVAMED USA Customer Support?
Our Customer Service Specialists are available to take your call at 1-800-425-3535 or
1-914-789-2100 from 8:30 a.m. to 8:30 p.m. EST. If preferred, send an e-mail to
support@novamed-usa.com or complete our online Customer Support Request form.
How can I order from NOVAMED USA?
Orders may be placed by fax, Email or calling NOVAMED Customer Service by telephone.
How quickly will my order ship?
All orders are processed the same day they are received Monday through Friday 9:00 a.m. – 5:30 p.m. EST. Orders received before 3:00 p.m. EST ship the same day with confirmation of tracking information sent to the e-mail address provided.

Orders ship via UPS Ground from Elmsford New York unless other shipping requirement is requested.

Need Assistance?
Contact NOVAMED USA Customer Support
Email :
support@novamed-usa.com
Telephone :
(914) 789-2100
Fax :
(914) 789-2102
Mail :
NOVAMED USA
4 Westchester Plaza
Elmsford, NY 10523
USA
The Future in Active Infant Warming, Today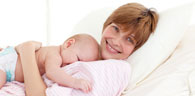 Unlike traditional radiant warmers, KOALA mattresses warm through direct contact with skin, simulating mother's natural body warmth.

KOALA is ideal for use in mother-baby and other hospital rooms where babies are at increased risk of infant cold stress and hypothermia.
Single Use LED's Are Cool
Safer for Neonates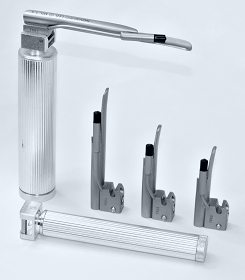 NOVALITE LED Single Use Standard Laryngoscopes remain cool at all times, the safest option for neonates.

NOVALITE LED Standard Laryngoscope blades provide superior illumination with a low profile for safer intubations. Available in pediatric sizes Miller 00 to Miller 1.5, Mac 0 - 1.