ONE HIGH RES MONITOR WITH THREE INTERCHANGEABLE SOLUTIONS TO PROVIDE VIDEO LARYNGOSCOPY FOR DAILY USE
Introducing the most versatile, practically priced video laryngoscope now available.
Providing clinicians a portable, high definition video solution that addresses the need for both initial and backup airway management.

One monitor with three interchangeable solutions: reusable video blades, reusable video stylet and single use video blades.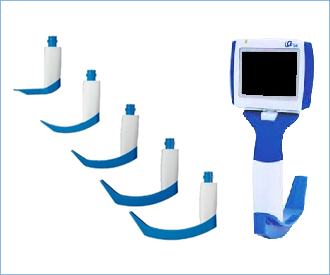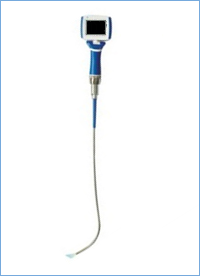 REUSABLE Video Laryngoscope System with monitor shown above. Reusable blades are available in 5 sizes: MIL 0, MAC 1, MAC 2, MAC 3 and MAC 4.
REUSABLE Rigid Video Stylet (adult size) shown above with high res color monitor for easy use, clear visualization.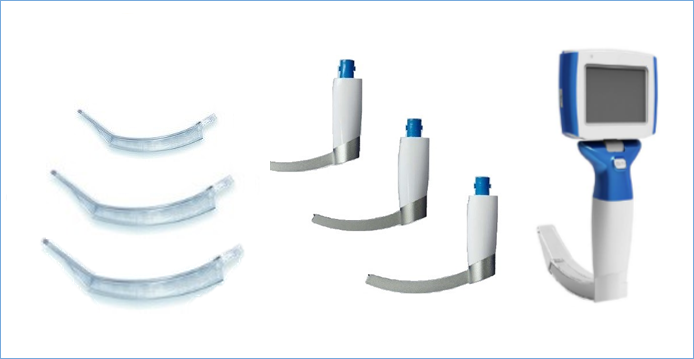 SINGLE USE Video Laryngoscope System available in three size blades: MAC 2, MAC 3 and MAC 4.
Plastic blade snaps onto Reusable Video Baton which connects to high resolution monitor as shown above.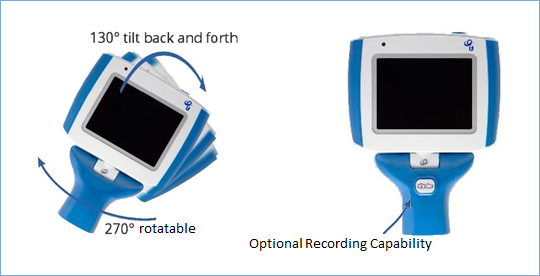 High resolution color images displayed on a 2.5 inch monitor screen.
Monitor is easily adjustable to tilt back and forth at 130°, 270° rotatable.
Portable, lightweight, cordless.
Ergonomic handle ensures a solid grip.
Equipped with rechargeable lithium battery.
Charge lasts over 120 minutes, recharges with a USB port connection.
Built-in anti-fogging feature for a reliable, clear view and quick response.
Blades are low-profile with high quality camera feature, no blind zones.
To schedule a clinical evaluation or obtain additional information, contact us at:
Email :
video@novamed-usa.com
Telephone :
(914) 789-2100

Fax :
(914) 789-2102
Mail :
NOVAMED-USA
4 Westchester Plaza
Elmsford, NY 10523
USA