UNDERBODY PATIENT WARMING IS A HOT TOPIC
Minimizing risk of surgical site infections and other serious complications resulting from hypothermia is critical to speed patient recovery after surgery. Thus, the SCIP Inf-10 core measure was introduced in July 2009, addressing perioperative temperature management of surgery patients. The Centers for Medicare and Medicaid Services (CMS) issued this final ruling, with implications for payment rates for general acute care hospitals that are non-compliant with SCIP-Inf-10.
What is SCIP?
The Joint Commission states "The Surgical Care Improvement Project (SCIP) is a national quality partnership of organizations interested in improving surgical care by significantly reducing surgical complications."


SCIP Inf-10, the "National Normothermia Measure," mandates that all patients undergoing any surgical procedure under general or neuraxial anesthesia for one hour or longer must be normothermic before, during and after the procedure.


SCIP specifies that facilities must utilize an active warming modality, i.e. KOALA ∆T Warming System, or achieve the target temperature of 36˚C or greater within the 30 minutes immediately prior to anesthesia application and 15 minutes after anesthesia end time.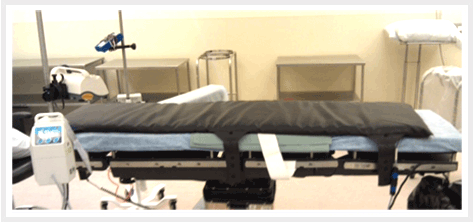 How will SCIP affect my facility and how I practice anesthesia?
SCIP-Inf-10 advocates warming for a much broader range of procedures than previously. Therefore, facilities are required to actively warm more patients than ever before. Temperature is now defined as a critical variable in overall patient care. A greater emphasis is placed on monitoring the patient temperature during surgical procedures.
KOALA ∆T makes patient warming simple and affordable.

Utilizing SCIP-approved conductive warming technology, KOALA ∆T Warming System is the first patented conductive underbody patient warming that helps prevent perioperative hypothermia.
KOALA ∆T is a reusable, air-free, and energy efficient underbody warming system, making it the simplest solution to promote normothermia and improve overall patient health and well-being.
KOALA ∆T is almost 'invisible' as the warming mattress lies directly on the OR table providing effective, conductive patient warming without affecting OR room temperature, eliminate sound distraction, and avoid disrupting OR laminar flow.
KOALA ∆T Warming System goes "down under" for complete patient access. Recommended for open-heart, organ transplant, major abdominal, trauma and orthopedic procedures.
KOALA ∆T Warming System is recommended for the OR, ICU, PICU, CCU, PACU and ER. Affordable and user friendly with minimal setup requirements, KOALA ∆T is also ideal for independent and outpatient surgery centers.
KOALA ∆T is Cost Efficient and Eco-friendly.
KOALA ∆T Warming System provides an annual savings of $7,500 per OR compared to disposable systems.
Low power consumption (75W compared to 1550W required for forced air systems) provides additional savings in energy costs.
Low running costs allow system to be left on all day to warm every OR patient, even during short procedures.
Durable mattress cover allows for easy wipe-down disinfection between patients, greatly minimizing set-up time.
Usable on all patient populations, eliminating the need to purchase specific blankets utilized during OR procedures.
No disposable parts - eliminates costly storage and medical waste disposal.
Our Temperature Monitoring Products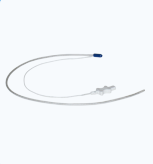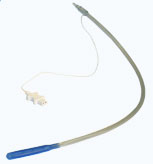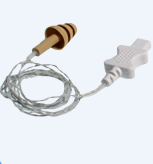 Learn more about
NOVAMED USA temperature monitoring products
, to address a variety of clinical applications.
For assistance, please contact NOVAMED USA Customer Service at (800) 425-3535.
Click here for
Product Inquiries
.
Pre-Op / PACU Blankets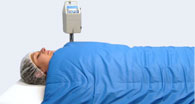 KOALA's patented conductive warming technology is also available in an overbody blanket for Pre-Op, PACU and select intensive care situations.

Monitoring Temperature is Key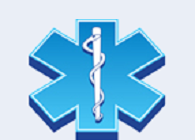 NOVAMED USA provides a comprehensive range of electronic temperature monitoring probes, sensors and cables designed for measurably improved accuracy and reliability.
Learn more
NOVALITE PREMIER Fiber Optics: Integrated Bundle, Green System Compatibility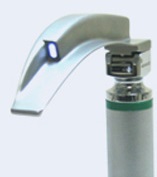 The integrated design features an enlarged (5.0 mm) fiber optic bundle for maximum light transmission. Ideal to facilitate sterilization for minimized risk of cross contamination.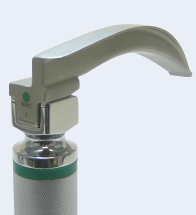 Did You Know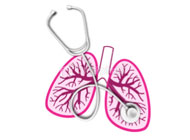 LIFESOUND Esophageal Stethoscopes provide unparalleled acoustical performance in heart / breath sound reproduction with simultaneous core body temperature monitoring.
Learn more