NOVAMED USA Quality and Commitment
Count on NOVAMED USA to deliver the most complete selection of quality products with the best customer service in mind.
NOVAMED USA is committed to the development of innovative solutions for critical care and surgical applications. Utilized in hospitals and medical centers worldwide, NOVAMED USA products are designed to meet the needs of medical specialists in critical care departments including anesthesia, intensive care, cardiac care, pediatrics, neonatal, pain management, EMS and more.
As a specialist in temperature monitoring, patient warming and airway management, NOVAMED USA is committed to developing state of the art technologies to help medical professionals provide the highest quality of care. Our pioneering spirit and technological savvy drives us to produce breakthrough products that set a higher standard for the medical industry.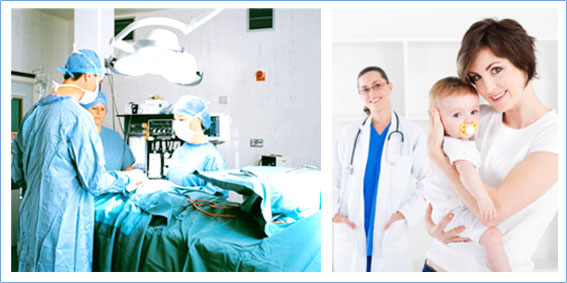 NOVAMED USA - Dedicated to Innovation
Unparalleled Clarity for Monitoring Heart and Breath Sounds
LIFESOUND telemetric monitoring system provides unparalleled acoustical performance in the amplification of heart and breath sounds. Engineered with wireless technology to monitor patients in the OR, LIFESOUND was subsequently utilized to monitor astronauts in NASA's Space Shuttle program.
For Continuous Accurate Patient Temperature Monitoring
As a specialist in temperature monitoring, NOVAMED USA offers the most comprehensive selection of electronic temperature probes, sensors and adapter cables. NOVATEMP temperature sensors are engineered to provide the most accurate and reliable measurement of core body temperature.
Cost Effective "Go Green" Active Patient Warming
Effective, affordable and reusable: KOALA Warming System utilizes patented SCIP approved conductive thermal technology to provide underbody patient warming and help prevent perioperative hypothermia.
The Future in Active Infant Warming Today
NOVAMED USA presents KOALA Infant Warmer to address the need for early active warming and ensure optimal development during this fragile stage of life. KOALA Infant Warmer is an effective, reusable and affordable alternative to an infant radiant warmer.
For Improved Safety in the MRI Suite
Recognizing the importance of safe intubations in the magnetic resonance (MR) environment, NOVAMED USA developed NOVALITE MRI Conditional Laryngoscopes. Utilizing Lithium XENON technology, NOVALITE MRI Conditional Laryngoscopes meet FDA mandated ASTM standards and Class 2 specifications.
For Safer Intubations and Improved Risk Management
NOVALITE Fiber Optic Hybrid Single Use laryngoscope blades offer the benefits of Stainless Steel while eliminating cross contamination concerns. Designed with a low profile for safer intubations.
Improved Task Illumination for Safer Intubations
Brighter illumination, 100% Stainless Steel and Single Use: All are benefits of NOVALITE LED Standard Single Use Laryngoscopes. Compatible with Standard handles, NOVALITE LED's offer 5x light output of Standard conventional laryngoscope blades.
WE VALUE YOUR OPINION
By listening to your opinions, ideas and suggestions, NOVAMED USA continues to respond to the needs of the medical community with cutting-edge products to improve quality of patient care. Send us your feedback so we can better address your concerns and clinical requirements.
Need Assistance?
Contact NOVAMED USA Customer Support
Email :
support@novamed-usa.com
Telephone :
(914) 789-2100
Fax :
(914) 789-2102
Mail :
NOVAMED USA
4 Westchester Plaza
Elmsford, NY 10523
USA