Providing Quality Products for the Veterinary Community
As a recognized leader in the medical industry, NOVAMED USA offers a complete range of critical care monitoring, patient warming and laryngoscope products to meet the unique needs of veterinarians.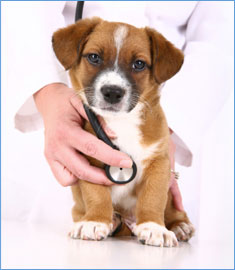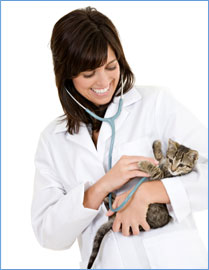 Critical care monitoring products with engineering excellence
Interfaces with 400 Series temperature probes to continuously monitor temperature
from up to two sites simultaneously. Monitor is portable and battery operated - ideal
for "on the go" temperature monitoring.
Provide superior acoustic performance in reproduction of heart and breath sounds with electronic temperature monitoring capability in a complete range of sizes to suit multiple veterinary requirements.
May be utilized with 400 Series physiological monitors or NOVATEMP Dual Display Temperature Monitor for continuous temperature reading accuracy. The unique thermistor guarantees an extremely sensitive temperature reading (accuracy + / - 0.2°C, 25°- 50°C range full scale).
Discover an effective and affordable alternative to keep animals warm before, during and after surgery. Reusable and energy efficient, KOALA Warming System is available in multiple lengths to suit various veterinary requirements.
Learn more about the clinical and cost saving benefits of KOALA Warming System.
Light Emitting Diode (LED) technology provides whiter, brighter illumination for safer intubations. Featuring the ONLY 100% Stainless Steel LED Laryngoscope blades available in reusable and single use. Available in a complete range of styles and sizes, compatible with Standard handles.
Learn more about NOVALITE Laryngoscopes.
For additional information on NOVAMED USA's Veterinary Care products, contact a Veterinary Care Customer Service Specialist at 800-425-3535.