Keeping Baby Warm Just Got Easier
The New Solution to Active Infant Warming
As the recognized specialist in temperature monitoring, NOVAMED USA presents KOALA Infant Warmer to address the need for early active warming and ensure optimal development during this fragile stage of life.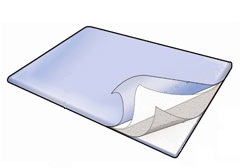 KOALA Infant Warmer is a multi-layer reusable thermal mattress powered by a portable, lightweight controller. KOALA Warming mattress fits easily into a bassinet to provide warmth at a controllable pre-set temperature.
KOALA's conductive thermal layer provides uniform underbody warmth, simulating a mother's natural body heat. Pressure relief memory foam provides enhanced support to improve infant circulation and comfort.
100% reusable, KOALA ∆T Infant Warmer is an effective, affordable alternative to a radiant warmer and disposable thermal gel pads.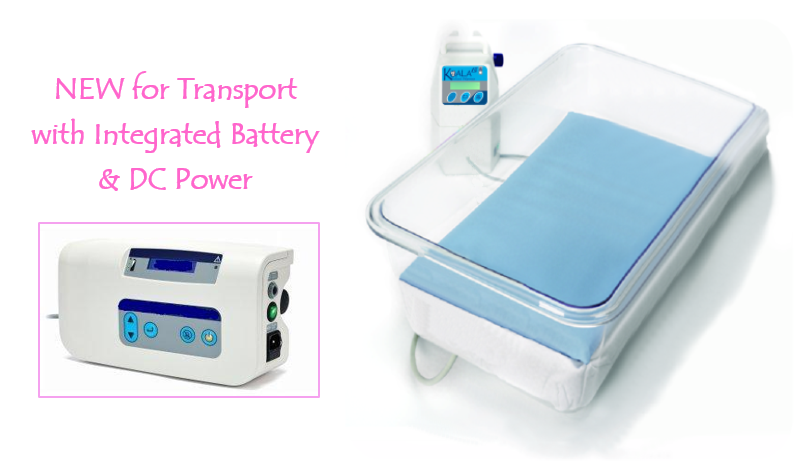 Minimize Risk of Infant Thermal Stress
Maintaining a neutral thermal environment is one of the key challenges faced by newborns in the first precious minutes, hours and days of life. The temperature of the in utero environment is 0.5° C higher than human body temperature. After birth, the infant is exposed to a dramatically colder environment.
Due to the absence of protective body fat, infants are particularly susceptible to cold stress as a result of this sudden change in temperature. Even a healthy, normal-birthweight infant is at risk of developing severe cold stress or hypothermia.

There are Multiple Sources of Heat Loss
An infant's temperature can drop precipitously after birth, due to multiple sources of heat loss. Through conduction, a significant amount of heat may be lost directly through skin's contact with a surface, such as a cold table in the Labor & Delivery room.
Contact with a warm surface, as provided by KOALA Infant Warmer, has been shown to effectively prevent conduction heat loss. Studies have revealed that the use of warming mattresses in Labor &Delivery significantly improves infants' core body temperature.
Benefits of KOALA ∆T Infant Warmer
ClinicaLly Effective

Underbody mattress ensures complete infant access.
Quick warm-up (3-5 minutes) with flexible temperature settings.
Mattress is X-Ray and Radio translucent.
Offers temperature ranges in both Celsius and Fahrenheit:




| | |
| --- | --- |
| °C: | °F: |
| 33-37° | 91-99° |
| 28-35° | 82-95° |
| 32-39° | 90-102° |

Cost efficient

Low power consumption reduces energy costs.
Reusable. Eliminates cost of disposable gel pads, storage,and
waste disposal.

Eco
Friendly

100% Reusable. No Disposable Parts.
Energy Efficient.
Silent in Operation. Noise Free.
RELATED NOVAMED PRODUCTS

KOALA O.R. Mattresses
Utilizing SCIP-INF-10 compliant patented carbon polymer technology, KOALA is the affordable solution to warm each and every patient.





NEOTEMP Neonatal Skin Temperature Sensors
As a specialist in temperature monitoring, NOVAMED USA provides the most accurate neonatal skin temperature sensors designed to match virtually every incubator and radiant warmer on the market.
Learn more about
NOVAMED USA KOALA Infant Warmer
, to address a variety of clinical applications.
For assistance, please contact NOVAMED USA Customer Service at (800) 425-3535.
Click here for
Product Inquiries
.
The Future in Active Infant Warming, Today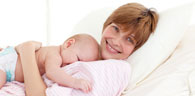 Unlike traditional radiant warmers, KOALA∆T warms through direct contact with skin, simulating mother's natural body warmth.

ONE SOURCE for all your Neonatal Temperature Sensors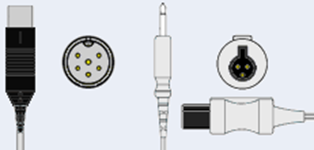 Let our experts match your temperature monitoring requirements. Select from a complete range of neonatal skin temperature sensors for your incubators / radiant warmers.
Find your match
Portable Temp Monitoring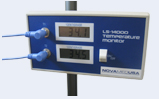 NOVATEMP Dual Display Temperature Monitor is a portable, battery operated solution for an accurate temperature measurement. Ideal for critical care scenarios requiring on-the-go temperature monitoring.
Did You Know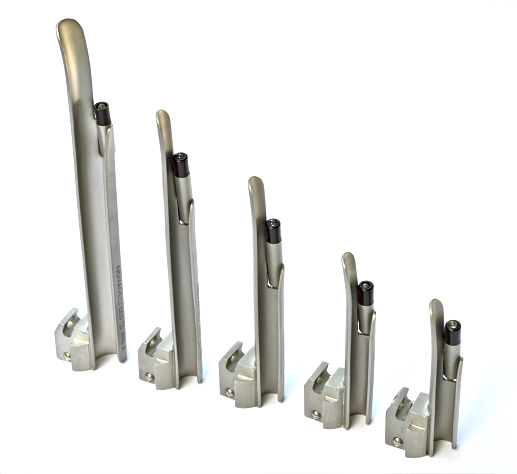 NOVALITE LED Standard Laryngoscopes remain cool at all times, the safest option for neonates.
NOVALITE LED Standard Laryngoscope blades provide superior illumination with a low profile for safer intubations. Available in pediatric sizes Miller 00 to Miller 1.5, MacIntosh 0 - 1.
Learn more