Accuracy is Key for Tympanic Temperature Monitoring
The tympanic membrane is a thin, semitransparent membrane in the middle ear that transmits sound vibrations. Since the tympanic membrane is within close proximity to the carotid artery which supplies the hypothalamus, the body's thermostat, it is recognized as an excellent alternative location to provide an accurate and reliable core body temperature measurement.
Because the tympanic membrane is extremely fragile, placement of the sensor is important. Accuracy of the temperature measurement relies on creating a seal that prevents air flow between the auditory canal and the environment.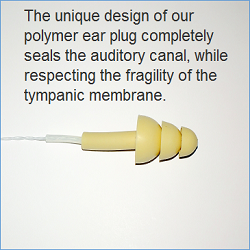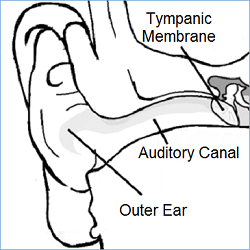 Gentle, Reliable Temperature Monitoring
NOVATEMP® Tympanic Temperature Sensors utilize a gentle, layered material that conforms to the fragile tympanic membrane for a reliable measurement of core body temperature, second only to Esophageal Stethoscopes in accuracy. NOVAMED's unique tympanic design facilitates ease of placement while minimizing risk of tympanic membrane perforation.

Ideal for accurate measurement of adult core body temperature.
Thermistor ensures temperature reading sensitivity with accuracy +/- 0.2°C, full scale clinical range.
Long lead wire in twisted pair configuration for safer procedures.
Stress-free, custom fitted molded connector with double strain relief for operating room reliability.
Available with 400 Series thermistor.
Sterile packaging, not made with natural rubber latex.

Tympanic Temperature Sensors, 400 Series, 60 Pieces / Case




Related Temperature Monitoring Products




Learn more about NOVAMED USA temperature monitoring products, to address a variety of clinical applications.

For assistance, please contact NOVAMED USA Customer Service at (800) 425-3535.
Click here for Product Inquiries.