KOALA ∆T Infant Controller is user friendly with hi-visibility control buttons for ease of use. KOALA Controller offers a choice of temperature settings from 28°C - 39°C / 82°F -
102°F. Settings are easily adjustable to deliver gentle, conductive warming at selected temperature, adjustable by 0.5°C / 1.0°F.
The two part system - Controller and Mattress are compact in design, convenient for neonatal care where space is often restricted. KOALA ∆T Standard Size Mattress fits easily into standard size bassinets and the Controller can be placed nearby utilizing the adjustable pole mount. The lightweight Controller weighs in at 9 lbs ensuring portability when required.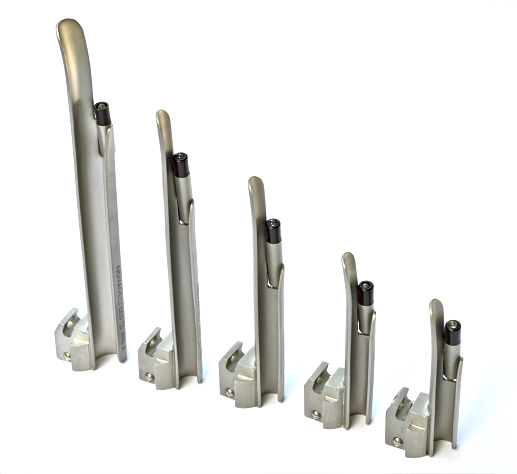 NOVALITE Laryngoscopes
NOVAMED USA offers the most complete selection of Standard and Fiber Optic laryngoscopes to meet the needs of pediatric and neonatal anesthesiology.

NEOTEMP Neonatal Skin Temperature Sensors
As a specialist in temperature monitoring, NOVAMED USA provides the most accurate neonatal skin temperature sensors designed to match virtually every incubator and radiant warmer on the market.
, to address a variety of clinical applications.
For assistance, please contact NOVAMED USA Customer Service at (800) 425-3535.